For any services regarding Cats and Dogs please refer to your local animal shelter.

Call us toll free at any time, weekends included. We are here for you!!
888-7BAT-PRO

Copyright @ BatPro Animal Control LLC
---
Michigan Dept. Of Wildlife
Permit # RC 881

"West Michigan's Premiere bat colony removal
specialst"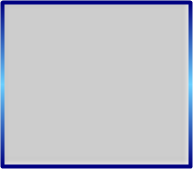 Do you hear scratching noises in the attic or in the walls? Are you having a problem with a bat infestation and are bats becoming a frequent visitor to your living space; bats flying throughout the house?

Having a colony of bats living within your house, with your family is probably the worst pest infestation that a homeowner can experience. Bats will leave behind huge amounts of bad smelling Guano deposits, they can have rabies and attract bat bugs. In the right conditions the Guano can contain serious diseases such as histoplasmosis and leptoscrosis. Never seal off any openings or attempt to remove bats on your own, it is always wise to hire a professional that has all of the training and equipment to safely and properly conduct bat pest removal.

Step 1. Is to call us toll free at (888-7BAT-PRO) and we can setup a time for a inspection. A highly trained and experienced technician will be at your location that same day or to the most within 24 hours.

Step 2. When we arrive to your location, we will personally talk to you about all of your concerns and observations, regarding bat pest control. We will then conduct a very thorough multi-point inspection from top to bottom.

Step 3. After inspecting and accessing the structure we will customize a strategic plan, that is best suited to permanently evict the bat colony.

Step 4. Most importantly you can finally achieve the peace of mind, that one desires.

We are currently providing bat removal, rodent pest control services in several west, central Michigan counties, this includes:

Montcalm County, Michigan

Amble,Carson City,Coral,Crystal,Edmore,Fenwick,Gowen,Greenville,Howard City,Lakeview,Pierson,Sheridan,Six Lakes,Stanton,Vestaburg

Ionia County, Michigan

Belding,Clarksville,Ionia,Lyons,Portland,Saranac

Kent County, Michigan

Ada,Alaska,Alpine,Belmont,Bostwick Lake,Byron Center,Caledonia,Cannonsburg,Cascade,Casnovia,Cedar Springs,Comstock Park,Grand Rapids,Forest Hills,Grandville,Grattan,Harvard,Kent City,
Kentwood,Lake Bellavista,Jenison,Lowell,Rockford,Sand Lake,Sparta,Walker,Wyoming

Mecosta County, Michigan

Canadian Lakes,Big Rapids,Barryton,Morely,Remus,Sylvester

Gratiot County, Michigan

Alma,Sumner,Breckenridge,Ithaca,Saint Louis,Perrinton

Isabella County, Michigan

Blanchard,Beal City,Mount Pleasant,Weidman,Shepherd,Lake Isabella,Strickland

Newaygo County, Michigan

Fremont,White Cloud,Croton,Bitely,Huber,Hardy Dam


Gone Batty??
For Prompt Service within 24 hours, call toll free 888-7BAT-PRO
Don't allow your bat issue to persist or you could have a house full of Smelly Guano deposits!